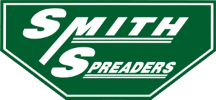 Smith Spreaders produce and distribute all stainless salt spreader inserts for commercial trucking clients all over the country. A progressive step in the industry was the introduction of electric powered pickup spreaders to replace the cantankerous gas engine powered units that had been the norm. Further development of electric motors in all versions and sizes of salt spreaders is gradually replacing hydraulic motor and gasoline engine power. A new-patented conveyor mechanism is in "the works" for future applications.
Ready for winter season ?
Installs, Repairs & Maintenance
Give us a call at 703-361-227 or fill out the form to get a quote for installation on a Smith Spreader. If you're in need of repairs, schedule an appointment at Equipment Specialists and our technicians will be ready to help. We understand that every job is unique, and we take the time to understand your specific needs to provide tailored solutions that solve your challenges. Please list/explain what is wrong with your unit when filling out the form. We'll get back to you as soon as possible with a solution.