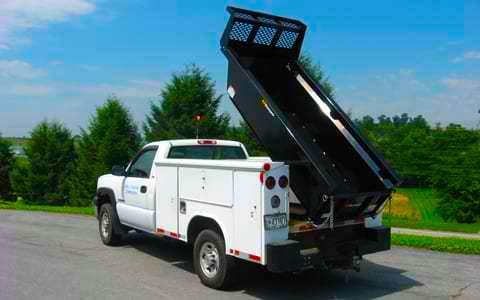 EASY TO INSTALL AND OPERTATE
Simple to install. Our dump inserts bolt directly to most full-size pickup trucks in two or three hours with few or no alterations or mods required. All you need are a few common tools.
Nearly effortless operation. To empty a payload, simply open the tailgate and with the push of a button on your remote, dump and lower via a 12V Monarch Hydraulic Double-Acting Pump connected directly to your truck's battery. The EZ-Dumper® lifts to an angle of 51 degrees in about 15 seconds for a quick and clean unloading. Never unload your truck by hand again.