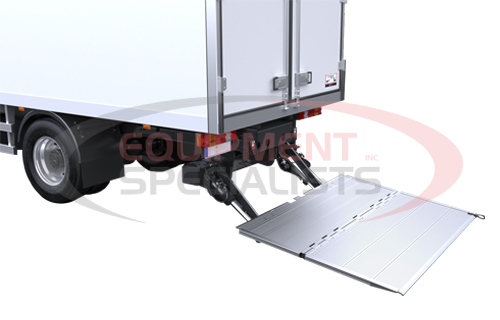 Waltco Liftgate ZS MK2 Series
WLZSMK2
WLZSMK2

Waltco Liftgate
The heavy duty slider lift for trucks and trailers with a lifting capacity of 3,300 and 4,400 lbs.

A robust slider liftgate with an aluminum platform that provides a large working area to handle loads even on uneven terrain. The liftgate stores completely under the body to allow full access when not in use and does not add to the overall length of the vehicle.

High strength steel used in the lifting mechanism makes this lift sturdy and durable and the efficient hydraulic system makes the operation fast, regardless of weather conditions.

- Reliable performance, easy to operate and very simple to maintain.
- Control unit with enhanced user interface and LED lights to guide the operator.
- Cart stops as standard help keep loads sturdy and drivers safe.
- Width-adjustable mounting brackets and a pre-installed power pack makes the lift easy to install.
Please contact us for more information about this product.
Request a Quote
---
---
Share this product:
---
Waltco ZS MK2 Series Specifications
Structural steel construction with zinc prime & powder coated finish
interior body widths are 88″(EXT) & 87″(INT) and exterior width is 96″
Interior height is 72″ high
Floors are constructed of 10GA steel sheet with 3″ structural channel on 16″ centers
Posts are constructed of 12GA steel sheet; exterior posts are 5″ formed posts on 36″-48″ centers, Interior posts are 3″ structural channel on 16″ centers
Top rails are constructed of 3″ x 3″ x 1/8″ square steel tubing
Rear corner posts are constructed of 7GA steel
Roofs are constructed of 12GA steel with a 6″ peak
Lockable security-style doors with 3″ x 3″ supports
Standard 6″ steel ground rollers