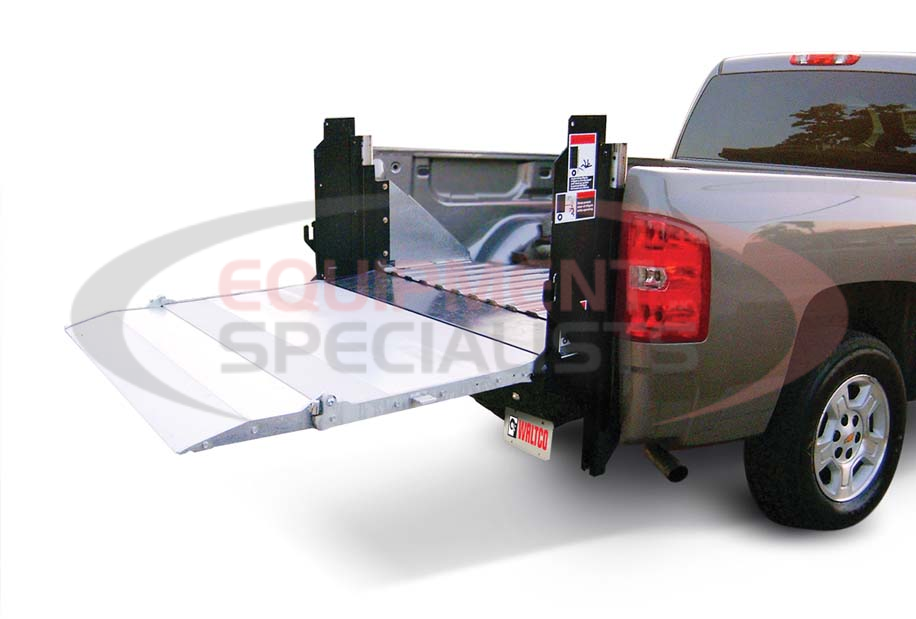 Waltco Liftgate PTN Series
WLGPTN
WLGPTN

Waltco Liftgate
A durable railgate with rear frame vertical tracks, specifically designed for pick-up trucks and transporting bulky, top-heavy loads. Available in 1,250 lb. and 1,600 lb. lifting capacities.

Features vertical tracks that enable the platform to move via cables or chains in conjunction with a hydraulic cylinder (or two hydraulic cylinders directly attached to the platform) for maximum strength and performance. The vertical tracks are welded to the rear frame of the pick-up truck to ensure optimum safety.
Please contact us for more information about this product.
Request a Quote
---
---
Share this product:
---
Structural steel construction with zinc prime & powder coated finish
interior body widths are 88″(EXT) & 87″(INT) and exterior width is 96″
Interior height is 72″ high
Floors are constructed of 10GA steel sheet with 3″ structural channel on 16″ centers
Posts are constructed of 12GA steel sheet; exterior posts are 5″ formed posts on 36″-48″ centers, Interior posts are 3″ structural channel on 16″ centers
Top rails are constructed of 3″ x 3″ x 1/8″ square steel tubing
Rear corner posts are constructed of 7GA steel
Roofs are constructed of 12GA steel with a 6″ peak
Lockable security-style doors with 3″ x 3″ supports
Standard 6″ steel ground rollers