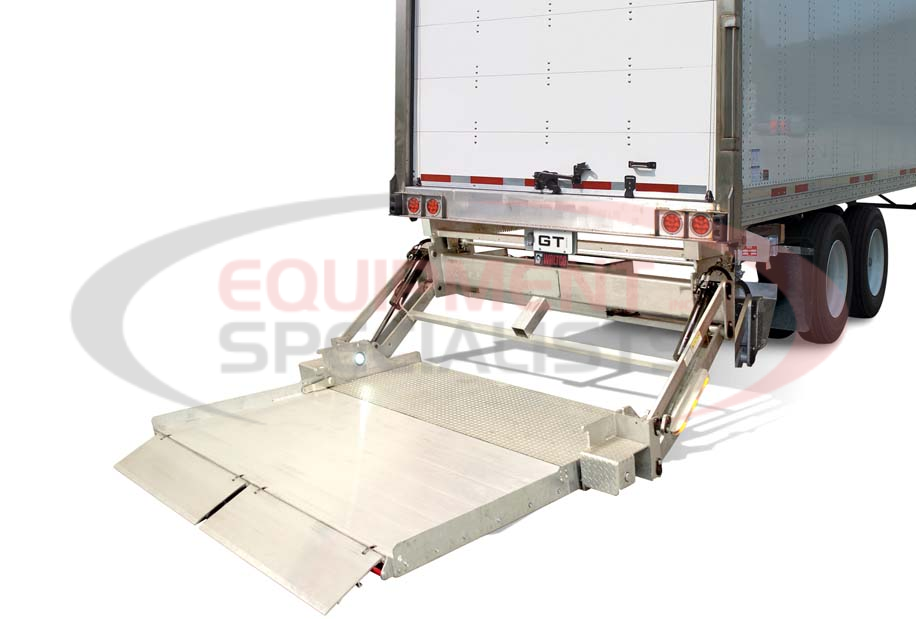 Waltco Liftgate GT Series
WLGGT
WLGGT

Waltco Liftgate
A slider liftgate with a large, level ride platform suitable for a wide range of trailer distribution. Available in 3,300 lb., 4,400 lb. and 5,500 lb. lifting capacities.

Slide-away liftgates typically bolt to mounting brackets that are welded to the trailer cross-members and are compatible with either roll-up or swing-type doors. The platform slides in and out form underneath the vehicle on stationary tracks. The gate stores completely under the vehicle, does not add to overall vehicle length and is not susceptible to impact damage at loading docks.
Please contact us for more information about this product.
Request a Quote
---
---
Share this product:
---
Waltco GT Series Specifications
Structural steel construction with zinc prime & powder coated finish
interior body widths are 88″(EXT) & 87″(INT) and exterior width is 96″
Interior height is 72″ high
Floors are constructed of 10GA steel sheet with 3″ structural channel on 16″ centers
Posts are constructed of 12GA steel sheet; exterior posts are 5″ formed posts on 36″-48″ centers, Interior posts are 3″ structural channel on 16″ centers
Top rails are constructed of 3″ x 3″ x 1/8″ square steel tubing
Rear corner posts are constructed of 7GA steel
Roofs are constructed of 12GA steel with a 6″ peak
Lockable security-style doors with 3″ x 3″ supports
Standard 6″ steel ground rollers