Traffic Pro Beds (TPB) is pleased to announce our latest partnership with Equipment Specialists, Inc. (ESI) of Manassas, VA. ESI will serve as a TPB dealer for our Virginia, West Virginia, and North Carolina districts. ESI offers a comprehensive range of products from top brands. They specialize in selling and servicing most major brands of snow plows and spreaders and serve as an official Ford upfitter. Additionally, ESI installs truck and van bodies, and provides custom fabrication, diesel performance upgrades, and liftgates. ESI's team of experts provides installation, repair, and maintenance services to ensure that your equipment is always in top working condition. Traffic Pro Beds is excited to start the year with this opportunity to expand our dealer footprint and the TPB brand into VA, WV, and NC with Equipment Specialists, Inc. Welcome to the Traffic Pro Beds team.


Mission
+90,000 work zone accidents. +35,000 injuries. Over 700 deaths per year. These numbers from the NHTSA are hard to ignore. Out of tragedy Traffic Pro Beds was founded with a simple mission: Make deploying and maintaining temporary traffic control safer and faster. After searching and scouring for a solution, they couldn't find it, so they made it.
From over 30 years of professional traffic control experience, and more than 10 years of product development, the Traffic Pro Bed System is changing how private and government entities across the nation approach traffic control.
Read more
Expansion
There are several reasons why the partnership between Traffic Pro Beds (TPB) and Equipment Specialists, Inc. (ESI) is good news:
Overall, the partnership between TPB and ESI is beneficial as it is expected to drive growth and success for both companies involved, as well as benefit their customers by providing high-quality commercial truck body solutions and support.
Increased sales and market share: The partnership will enable TPB to expand its dealer footprint in Virginia, West Virginia, and North Carolina, which will help to increase sales and market share in these regions. This is a positive development for TPB as it will enable the company to reach new customers and establish itself as a leading provider of commercial truck bodies in these markets.
Access to expertise and network: By collaborating with ESI, TPB will be able to leverage their expertise and established network to reach new customers and expand its presence in key markets. ESI's reputation and strong customer relationships will also help TPB to establish itself as a reliable and high-quality provider of commercial truck bodies and accessories.
Enhanced product offering: ESI will become an authorized dealer of TPB's line of commercial truck bodies and accessories, which includes dump bodies, flatbeds, and service bodies. This will enable ESI to offer their customers a wider range of commercial truck body solutions, which is a positive development for their business.
Customer support: ESI will provide installation, service, and support for TPB products, ensuring that customers receive high-quality and reliable solutions.
This is beneficial for both companies as it will help to build trust with customers and ensure that they are satisfied with their purchases.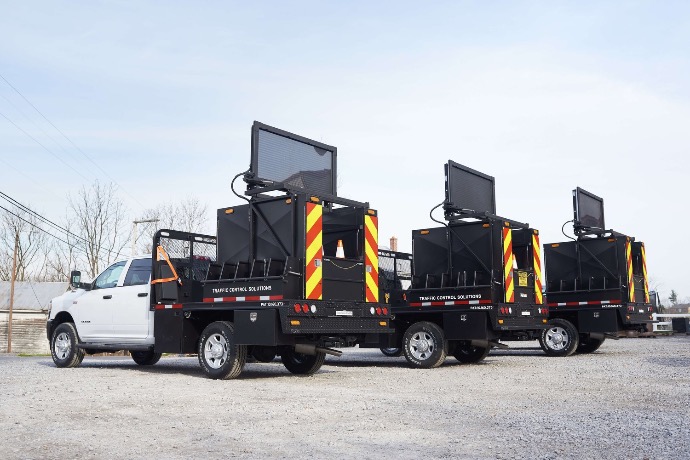 To view more of our products click the following link.